We love using floor tiles because so many options are available to create a truly personalized space. And outside of the sheer volume of colors and tile styles, there is also a huge variation in floor tiles sizes and shapes.
Spacing between floor tiles is also essential for the final look and the grout color. By giving careful consideration to all these aspects, you will end up with a flooring base that perfectly complements your room décor with herringbone style. So, in this article, let's consider how the size and shape of floor tiles will affect your space's overall feel and aesthetic.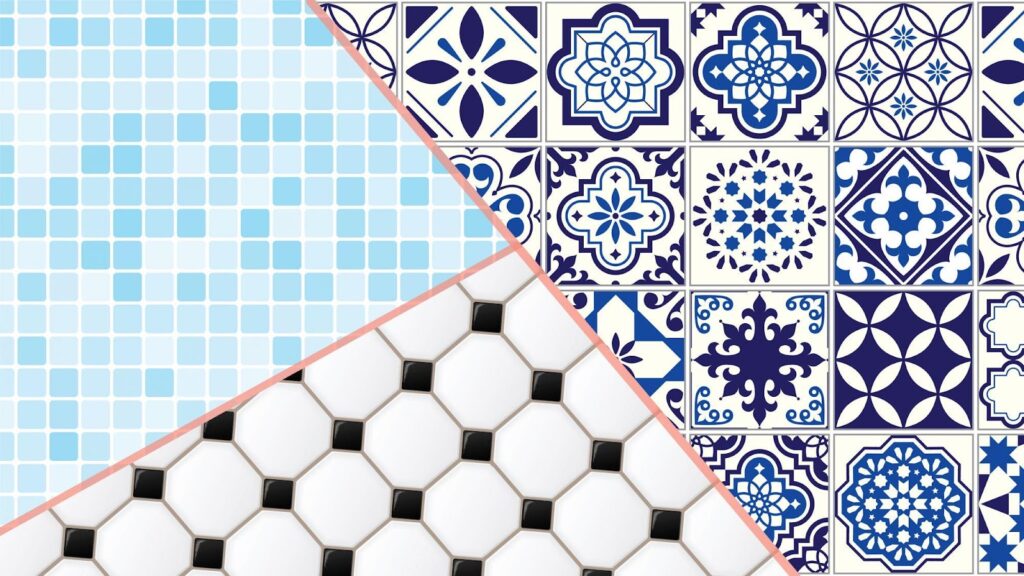 Basic Rules for floor Tiles Sizes
So, even after a brief scan of tile manufacturer's products, it's clear to see that there is a degree of "standard" tile sizes and shapes. There are also a LOT of manufacturers that make tiles in sizes according to their in-house designs. So it's tricky to generalize.
However, there are a handful of guidelines regarding tile size that most interior designers agree upon:
1. You can make a small room look larger by using larger-sized floor tiles. This is partly because fewer grout lines will break up the flooring flow. You can enhance this further by choosing a similar grout in color to the tile. But be aware that tiles bigger than 18″ will overpower the space if the room is tiny.
2. Small mosaic floor tiles on a floor will add texture. Despite the more frequent grout lines, they can also make a space flow nicely. The mosaics are more easily fitted around fixed fittings (such as toilets, sinks, baths, or integrated shelving). Mosaic floor tiles act as a carpet in this regard. They can be especially effective for creating a harmonized look on bathroom floors that incorporate tiled shower trays.
3. If you have a long, rectangular room like a galley kitchen, laying rectangular floor tiles across ways on the floor will make the space look more expansive and more spacious than it is.
4. Conversely, using smaller floor tiles to create a border or edge with larger floor tiles in the middle will allude to a cozier space.
5. For added texture but without impairing the sense of space, use the same color and finish of floor tiles in different square and rectangular sizes set in a random pattern;. Non-random patterns and integrally patterned tiles.
Now that you have the floor tile size basics let's look at the different tile shapes and effects.
Square Floor Tiles Sizes
Square tiles are easily the most common choice and come in many sizes, from relatively minor to very large. Though some manufacturers have their own, non-standard sizes square tiles, the majority of tile manufacturers use the following size grades: 2″, 3″, 4″, 6″, 8″, 12″, 16″, 18″ and 24″; and most tiles that are made explicitly for flooring are found in the larger sizes, from 6″ upwards.
Square floor tiles, of course, have the advantage of being easy to work with, as you can easily calculate how many you need to cover your surface area. But while they may be easy, they needn't be boring!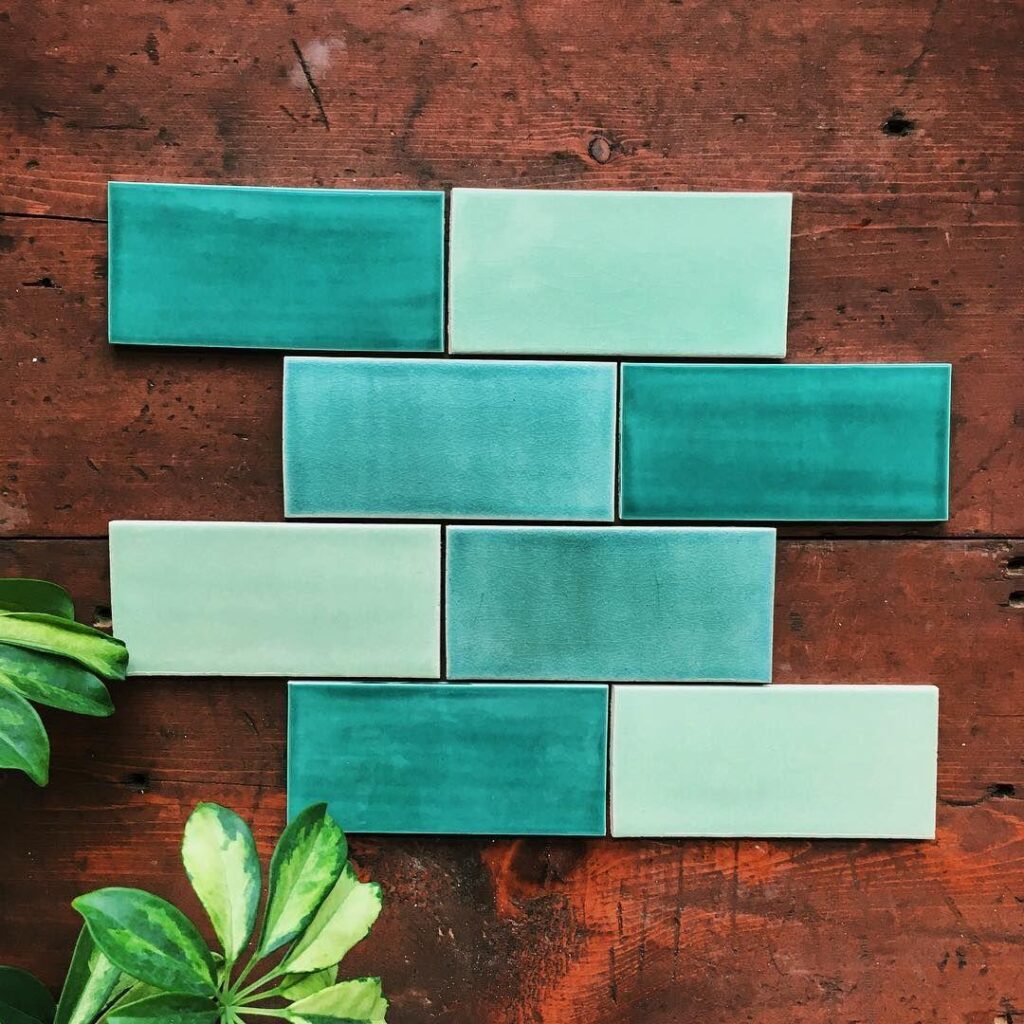 Rectangular and Subway Floor Tiles Sizes
Rectangular shaped tiles comes a in a range of different sizes, though the most standard options are as follows:
1″ x2″, 3″ and 4″
2″ x3″, 4″, 5″, 6″ and 8″
3″ x4″, 5″, 6″ and 8″
4″ x4.5″, 5″, 6″ and 8″
5″ x2″, 3″, 4," 6″ and 8″
6″ x8″
Subway tiles are a sub-set of rectangular floor tiles that came into vogue in the early 20th century. You used them to decorate subway stations such as the New York City Hall subway. There are no hard-and-fast rules for classifying sizes, but here are the subway tile sizes that you'll most typically find.
1″ x3″, 4″ and 6″
2″ x4″, 6″, 8″ and 12″
3″ x6″, 8″ and 12″
4″ x8″, 12″ and 16″
Plank Tile Sizes
New tile printing technology has allowed huge improvements in wood-look and stone-look ceramic floor tiles. While stone-look floor tiles tend to be square or rectangular, the wood-look ones come in plank sizes that aim to replicate actual hardwood planks. However, on the whole, you are more likely to find shorter lengths than the real thing, and some manufacturers are producing faux parquet tiles that are square. The most common plank tile sizes are
4″ x12″ and 48″
6″ x24″, 36″ and 48″
7″ x20″
8″ x32″, 36″, and 48″
9″ x36″
12″ x24″ and 48″
16″ x32
Hexagon and Octagon Tile Shapes
Hexagon, and to a lesser extent octagon, shaped tiles are having a massive influence on interior trends at the moment. Generally speaking, they come in 4″, 6″, and 8″ tile sizes (though the hexagon craze means we are now seeing even smaller mosaic-sized hexagon tiles). And, as octagon tiles do not fit together into a snug pattern, there is always a complimentary small square tile that fits in the space.
 Mosaic Floor Tiles Sizes
Mosaic tiles are usually tiny square tiles up to about 2″ square, though again, there are no uniform tile size classifications. Tile sizes start at about .5″ x.5″ for mosaic tiles. In contrast, 1″ square and 1.5″ square are trendy. Still, contemporary tile makers also produce tiny hexagon and penny-round mosaic tiles.
As their name implies, mosaic tiles can create bespoke murals or elaborate tile designs for floors but are often laid in a field like those of standard tile sizes, usually in bathrooms. The advantage of doing this is that you can create texture and interest while also preserving a sense of flow to the space – mainly if the tile is also used to cover shower trays and walls.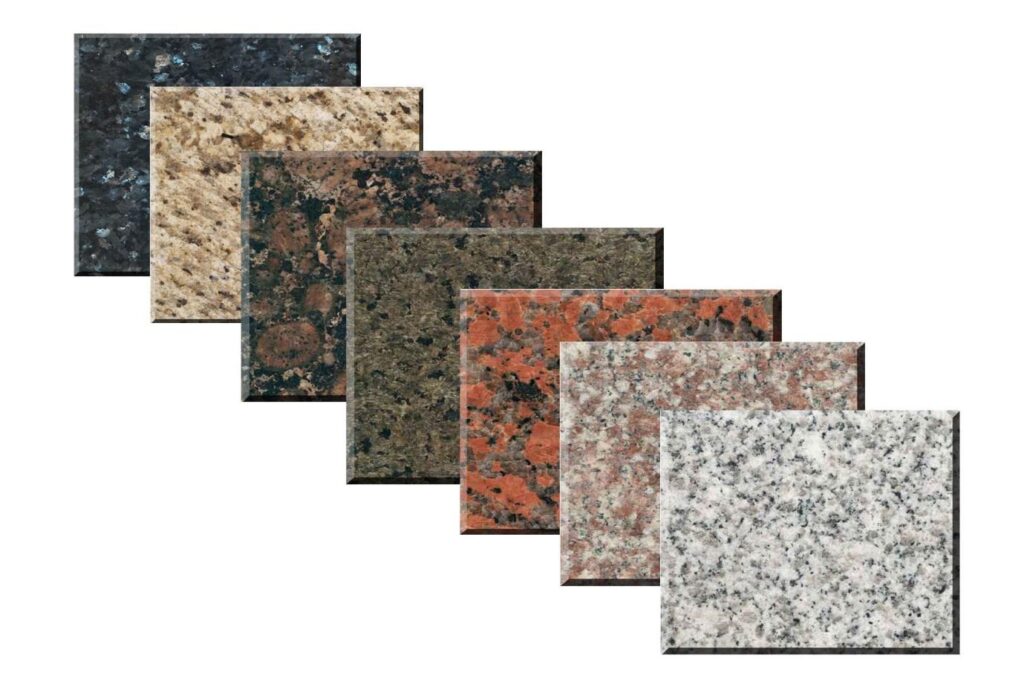 Non-Standard Floor Tiles Shapes
Outside of the standard geometric-shaped tiles, many specialist tile makers produce fantastic non-standard shapes. They also create less common forms such as stars and crosses, basketweaves, arabesques, triangles, diamonds, ogees, etc. In these instances, the sizes available will depend entirely on the manufacturer. You may need to draw up templates to ensure that the tile size will work in your space. Learn more about beautiful home patio ideas.
Finally 
What size space to have between tiles is worth considering, too: here, these dark scallops tiles have been set with rather large areas between creating a choppy wave-like, chunky, textured pattern which plays interestingly against the finer details of the fixtures and fittings.